Date: March 8, 2020
Location: Chile
Type of action: Demonstration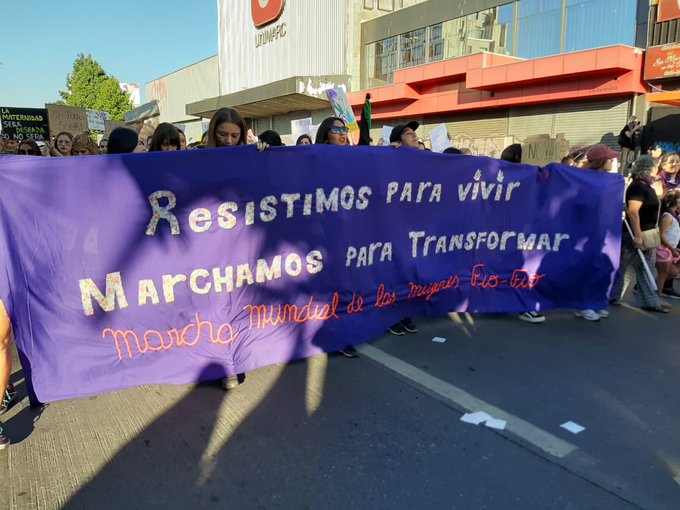 In Chile, in a year where important processes of change are coming, the March will work for the recovery of common goods and against the policies that criminalize us. "We don't want more people killed, mutilated or imprisoned for fighting," said the compas.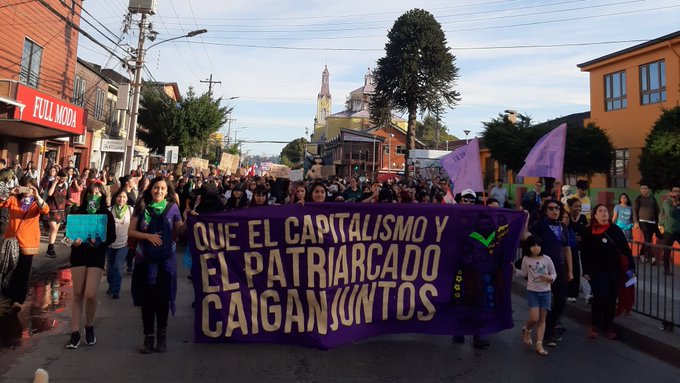 The WMW also participated in the national call for the feminist march and strike on 8 and 9 March in Santiago, Concepción, Valdivia and Chiloé. Women and movements said no to the oppression and inequalities under neoliberal, patriarchal, colonial and racist policies.