Date: October 17, 2020
Location: Coimbra
Type of action: Demonstration

Coimbra, Portugal: what do we resist how we will transform.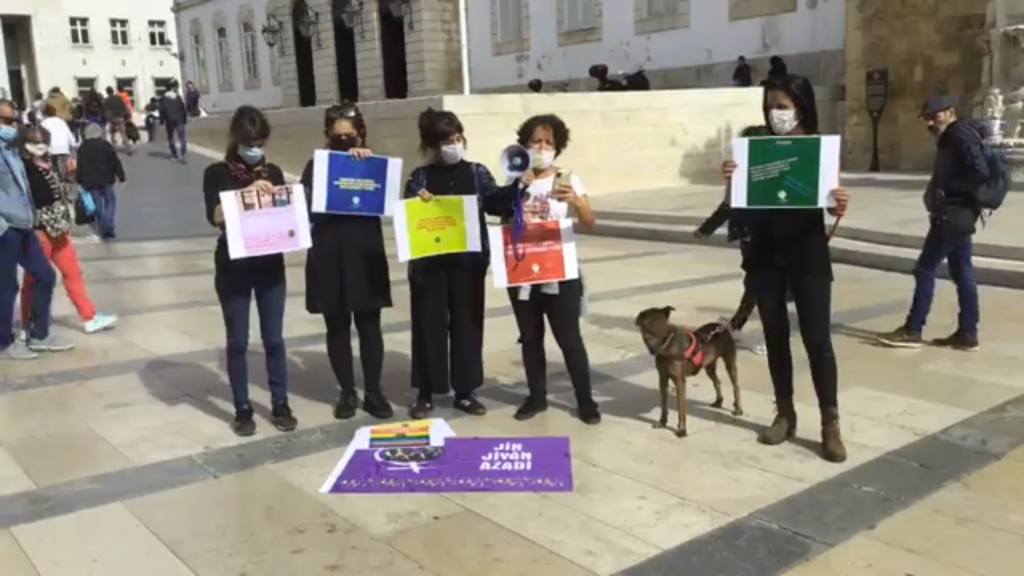 Despite the pandemic and the restrictions from Portuguese government that only allow gatherings up to five people, our sisters in Coimbra, Portugal, occupied the street to say what do we resist and how we will transform!
We resist to live, we march to transform!