Date: March 8, 2020
Location: El Salvador
Type of action: Demonstration

El Salvador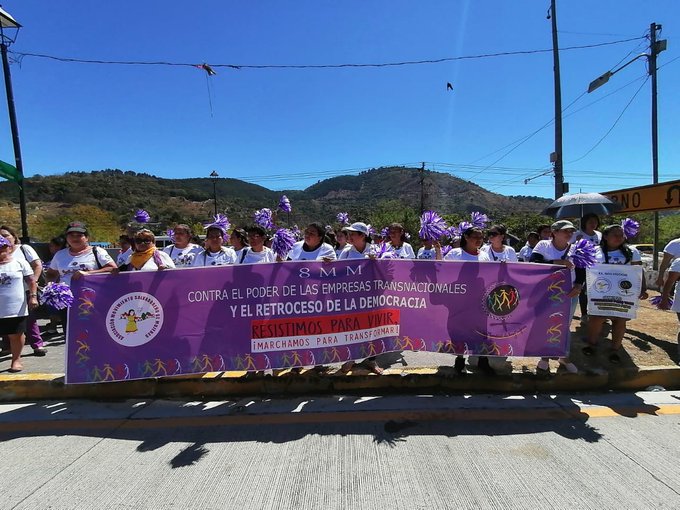 Two marches in El Salvador, on March 6 and 8, demanded respect for women's rights, denouncing the reversal of important achievements of the feminist movement with the cuts made by the Nayib Bukele government.
They demanded the decriminalization of abortion under special conditions. As in other countries, in El Salvador the law condemns thousands of women and girls to risky pregnancies and keeps dozens of low-income women in prison, accused of interrupting pregnancies.
And they denounced the political persecution and attempted coup of Bukele. They know that in authoritarian regimes, women are the first to suffer. Instead of militarization, they demand job opportunities, decent wages and pensions and a society free of violence.