Date: October 17, 2020
Location: Brasil
Type of action: Demonstration

In Brazil, solidarity links resistance to transformation.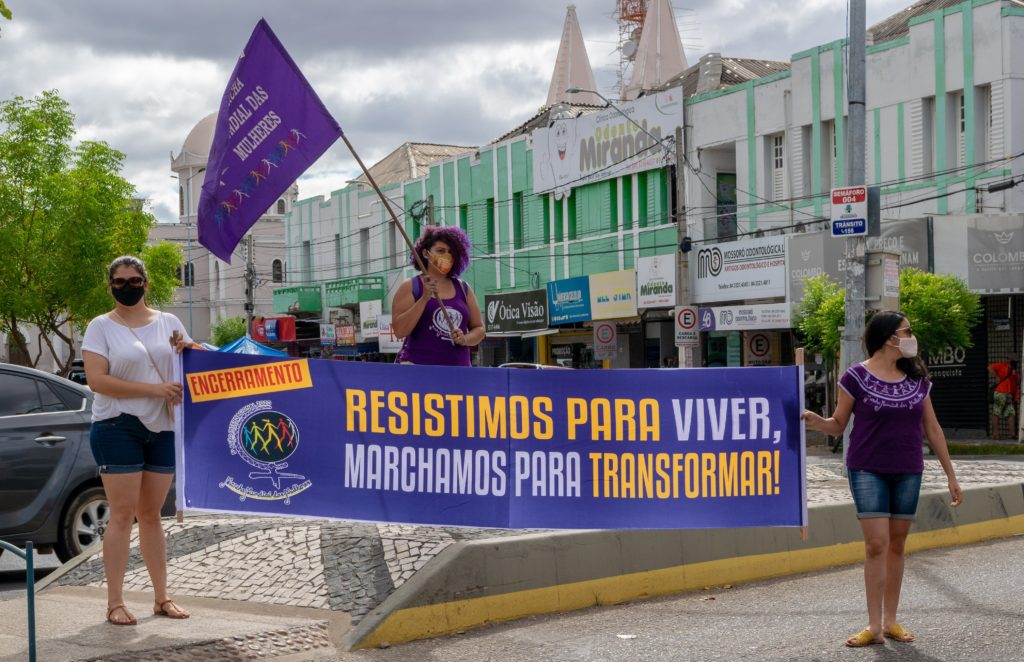 In Brazil, during the closing week of our 5th International Action, a series of materials (texts and audios in Portuguese) were published, marking the feminist alternatives (solidarity, agroecology and the feminist and solidarity economy) and organizing the history of the March in Brazil and in the world. In addition, on the 17th we participated in the 24 hours of Feminist Solidarity.
From 12 noon to 1pm, around the globe, women took symbolic actions in the streets and in the networks. Sisters from Rio Grande do Norte, Maranhão, Sergipe, Minas Gerais, São Paulo, Distrito Federal, Santa Catarina, among others, organized outdoor activities, such as conversation wheels, banners, pamphlets and food donations, masks and hygiene items. Thus, they positioned solidarity as a feminist principle and as a fighting practice, which links resistance to transformations. The 5th International Action closes, but the feminist struggle continues, strong and permanent: resisting to live, marching to transform.