Date: October 17, 2020
Location: Kenya
Type of action: Meeting, debate

Kenya reads the final declaration and send news from WMW Africa
From Kenya, the women of the World March of Women send us a reading of the closing statement of the 5th International Action. They also send news about the 5th International Action closing process in Africa:
"With a coordination of 11 National Coordinating Bodies actively involved in the 5th International action processes, African region was able to hold several activities locally in subregions, with a culmination of three regional webinars that brought together the region.
The first one was on militarism in region and its impact on women. We looked at issues of violence and also women living in fragile communities. We discussed experiences from Western Sahara as an occupied territory, Somalia as a very fragile country and Mozambique as a highly militarized state. We all denounced the militarism that is being felt around the region and causing a lot of distress to many.
Sisters agreed that it is very important to re-look at the solidarity we give Saharawi women. We therefore call upon sisters across the globe to stand in utmost solidarity with Africa as we stand in solidarity with Western Sahara."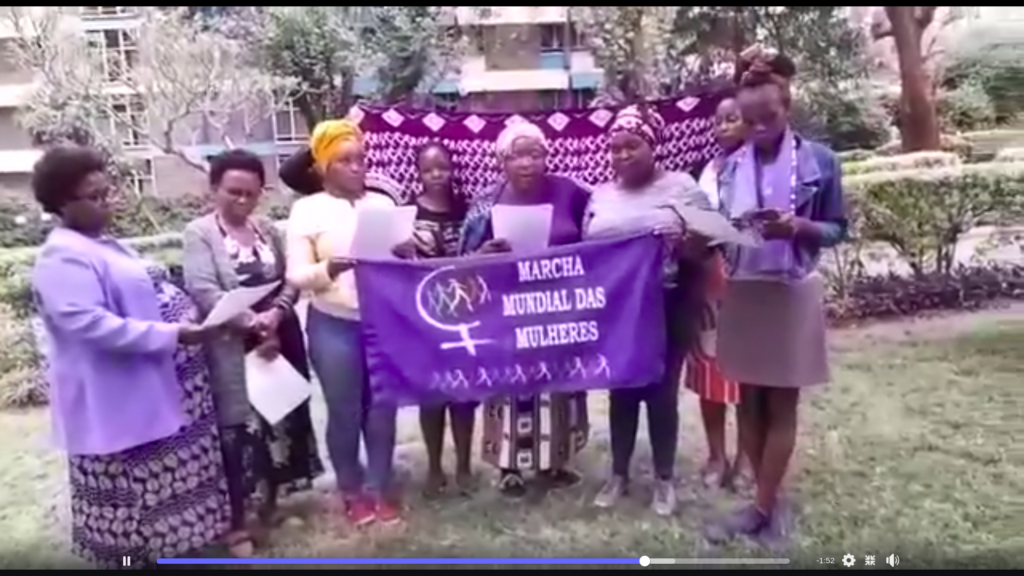 We resist to live, we march to transform!
#wmwinaction2020