Date: April 24, 2020
Location: Mexico
Type of action: Online action

Mexico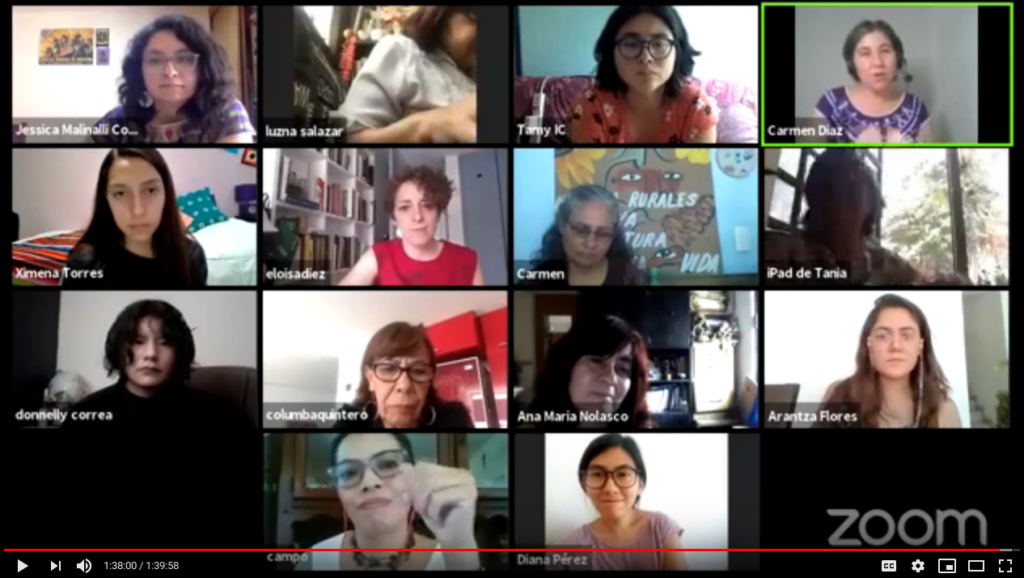 The World March of Women in Mexico called for a virtual meeting at 12 noon to join the 24 hours of Feminist Solidarity, in a context of contingency due to the pandemic. Comrades from different cities in Mexico and diverse organizations participated. They stated that the current pandemic is not about "nature" defending itself. The capitalist, colonialist and patriarchal system is at the root of the inequalities that are becoming more evident at this time. Extractivism has not stopped, femicide has not stopped. Women are not safe in our homes.
The pandemic is not affecting us in the same way, and that although many people would like to "stay at home", in many cases daily sustenance depends on the possibility of going out. Women still have informal and precarious jobs. We sustain the economy with our work, often unrecognized. The big transnationals put profits above life. We, on the other hand, put life in the center. In the face of authoritarianism, militarization, repression and every man for himself, we affirm that the way out of the crisis must be collective and inclusive.
They also spoke of feminist economics as a response to the crisis, because it gives priority to the sustainability of life and considers that we are interdependent among ourselves and with nature. These are alternatives that already exist, that are underway, and that we have to multiply and connect at this time. For example, the peasant women organized in the Flor de Luna market, who defend food sovereignty and the community fabric. Or the campaign "Together we achieve more", created at the meeting of women defenders: weaving stories and territories. From there, communication processes are promoted that strengthen political subjects, making stories visible from diverse voices that the system wants to make invisible. They also recalled the importance of having allies who amplify our messages, such as feminist, autonomous, and social movement press spaces.
#FeministSolidarity #24hFeministSolidarity #WMWinAction2020
Mozambique, Venezuela, United States, Quebec, Macedonia, Portugal, Galicia, Zimbabwe participated — check out the March profiles on Facebook, Twitter, Instagram and Youtube. We will also post their information soon! And complete that of the countries that sent us more content after the activities!