Date: March 8, 2020
Location: Lahore
Type of action: Demonstration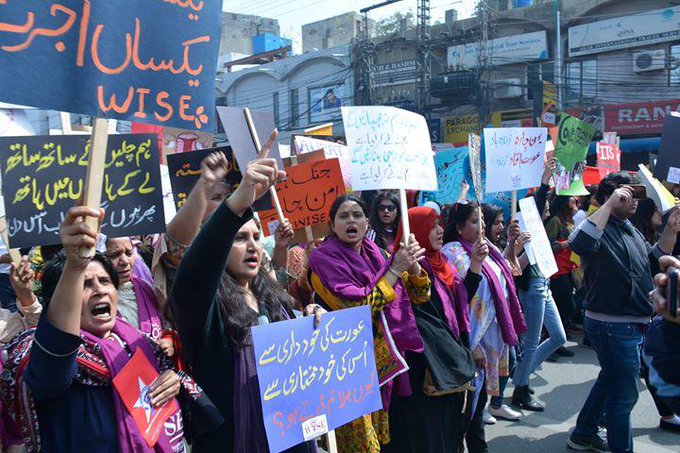 Aurat March is the name of the International Women's Day demonstration in Pakistan. Conservative groups and people linked to the government's intelligence agency tried to ban the demonstration.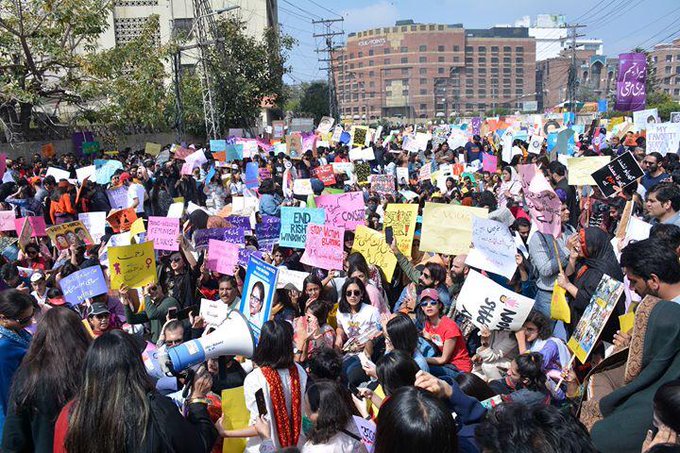 The justice system ignored the demands to prevent the march or the free expression of women. The streets were taken over. But in Islamabad religious protesters attacked the demonstration with sticks and stones. In Lahore a crowd called by the WMW took to the streets.