Date: March 8, 2020
Location: Philippines
Type of action: Demonstration

Philippines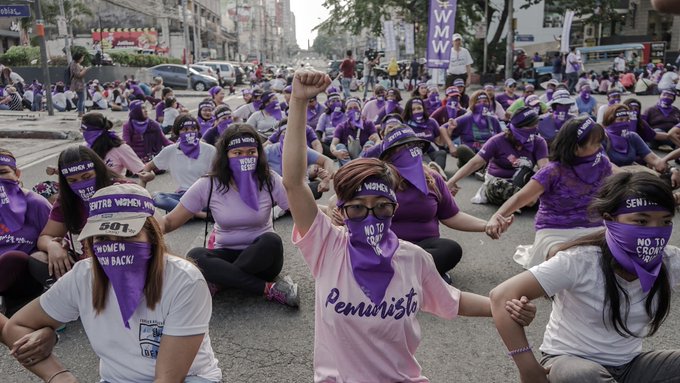 In February, the Senate of the Philippines passed an Anti-Terrorism Act with a broad definition of punishable acts that can be used against human rights defenders and civil society actors critical of Government policies and pronouncements.
Rodrigo Duterte and the police forces do not protect the population but increase their insecurity by calling human rights organizations "dangerous". Since Duterte came to power, 48 workers and trade unionists have been killed, including eight women.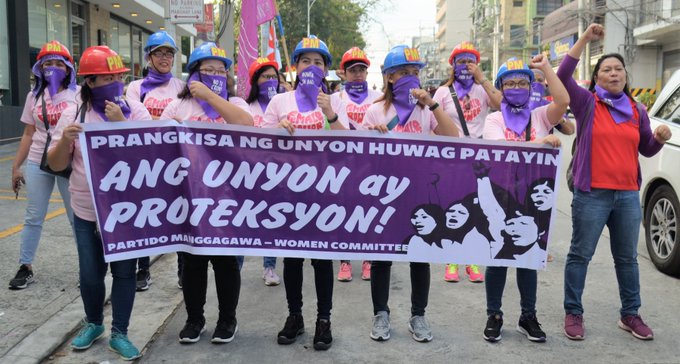 While economic policies have worsened the lives of the poorest, foreign investors are entering the energy, transport, communications and natural resource extraction sectors. The WMW and other social organizations protested against all this on the 8th March.
"Safety is being free from state and gender-based violence. It is food on our tables, work and decent wages for women, education, territories free of exploitation, not commodification of public services, nature and our bodies. "