Date: October 17, 2020
Location: Honduras
Type of action: Meeting, debate

For women's rights to land and a life free of violence, from Honduras.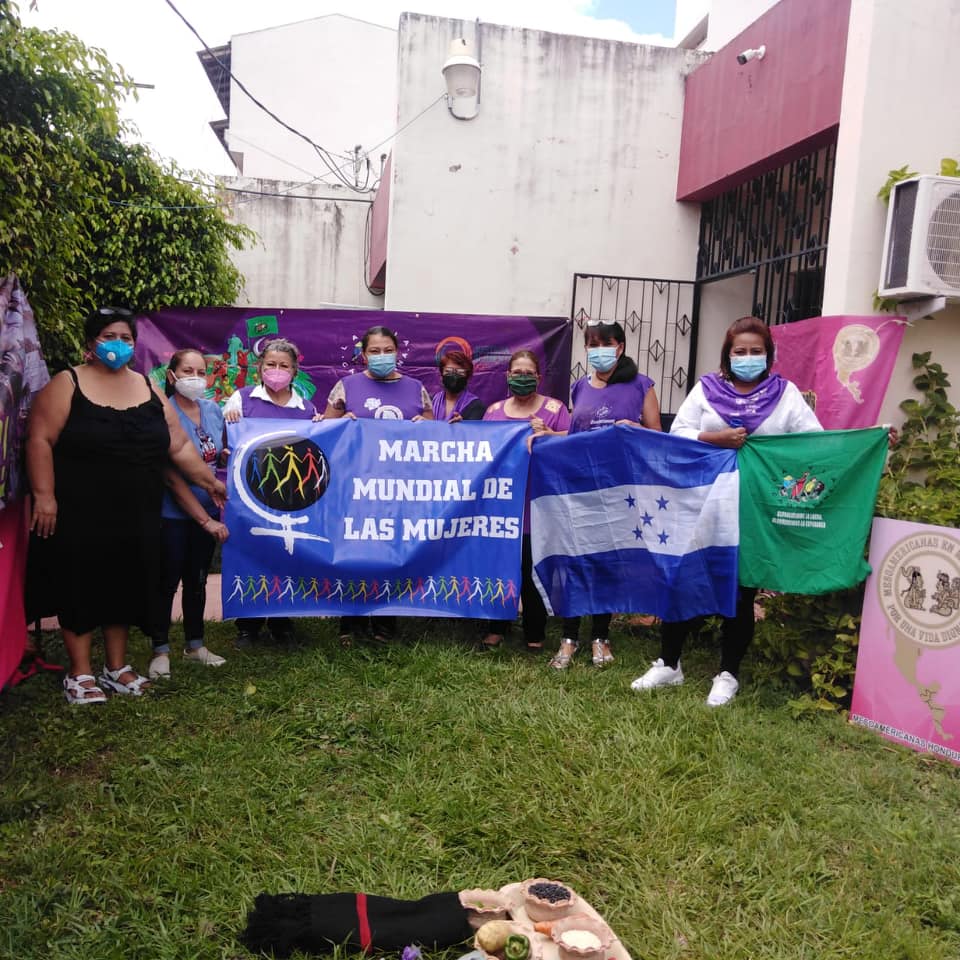 The compas from Honduras send us a video made at the closing of the 5th International Action.
"Young women have the right to live a free life without violence. We also have the right to be respected in our bodies' decision making.
The original peoples of Latin America, and in this case those the original people of Honduras, continue to be expropriated of their lands and territories, of their bodies. The big transnationals in this new neo-liberal fascist escalation are retaking the territories and taking away our communities to grab all the common goods.
Ancestrally women have been linked to the Earth, as a mother, as daughters. But with this neoliberal, neocolonialist model, women are being robbed of their right to land.
The participation of women as a right is to be able to make decisions in any local and national space in which they can participate and give their voice and call out from feminism.
From La Vía Campesina we demand and fight for food sovereignty. The food sovereignty of the people is decisive to get out of poverty and discrimination. Let us continue to fight for land, territory, water, forest and to produce free of poison.
From the organizations that are part of the World March in Honduras, the women in the framework of this pandemic and in this voracious, terrible capitalism that affects the lives of women in everything that concerns the right to work, we demand equal pay for equal work for the women of the world.
The feminist women who belong to this space of the World March are for the recovery of urban land for housing for women.
From the space of the World March of Women in Honduras, the people of the Americas and of the world have the right to eat healthy food, since agro-ecology is what will allow us to save our planet. The World March of Women, Honduras chapter, says no to pesticides!
We resist to live, we march to transform".