Date: March 8, 2020
Location: Quebec City and Sherbrooke
Type of action: Meeting, debate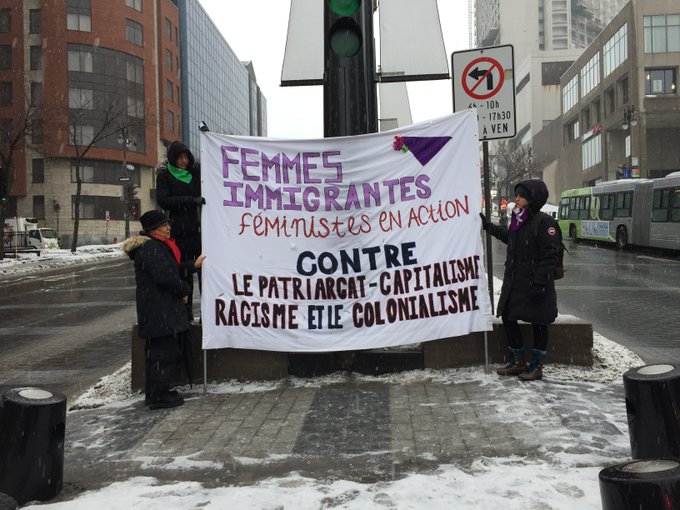 In Quebec City, from March 2 to 6, actions were carried out to make the demands of the March visible. The WMW delivered to the government a demand for the full recognition of women's work, increasing the minimum wage to 15 dollars per hour.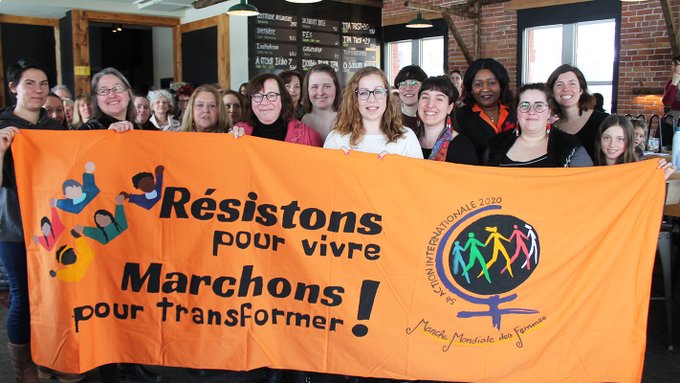 In Sherbrook, feminist organizations outlined demands for women's lives. Eradicate poverty and violence, support migrants and immigrants and fight racism, fight for climate justice and access to clean water, solidarity with indigenous women.