Download the note in 4 languages (Arabic, English, French, Spanish, English)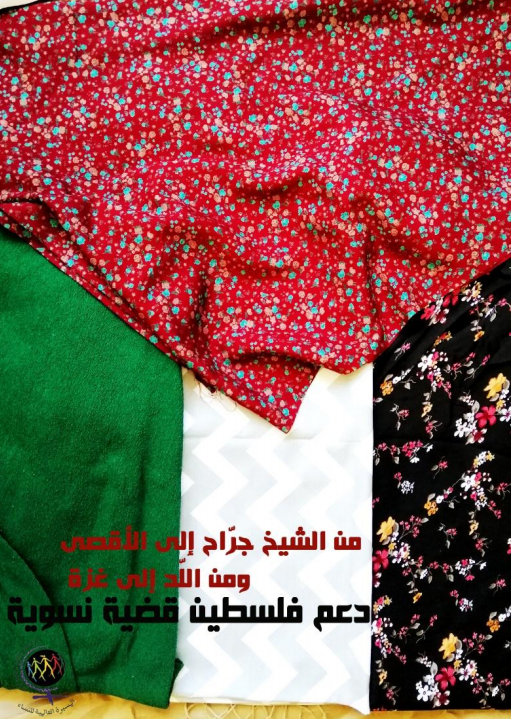 In Jerusalem, Lod and Gaza, the fascist zionist state is today committing new crimes and massacres. This zionist state is arming the zionist settlers to continue the ethnic cleansing of Palestine, begun in 1920 by several zionist militias.
Since the illegal invasion and annexation of Jerusalem by the zionist state in 1967 – acts condemned by all international bodies – the Palestinian people, the owners of the land, have resisted the displacement and deportation of families. Hundreds of Palestinian families in Jerusalem, especially in the neighborhoods of Sheikh Jarrah and Silwan, witnessed the destruction of their homes by the colonial army or the threat of or the threat of eviction. On May 7, Israeli settlers soldiers invaded Sheikh Jarrah neighborhood, sealed it off, expelled its inhabitants and handed it over to and handed it over to legions of settlers who organize attacks against the inhabitants.
At the same time, the Israeli army and the Jewish fascist fanatics – represented in the Israeli parliament by Netanyahu and the fascist Lahava party, among others – are multiplying their attacks on the Palestinian people in the city. Armed zionist gangs shout "Death to the Arabs", preventing entry into Jerusalem's Old City and holy sites during Ramadan, and calling for the murder of Palestinians.
The colonial army occupied the Damascus Gate, one of the entrances to the Old City, prohibiting access to the Palestinian population. On May 7 Israeli soldiers entered the Esplanade of the mosque, while 70,000 worshippers were gathered, beat them up and shot them.
Hundreds of people were injured, most of them in the head by rubber-coated metal bullets. The Israeli colonial army (which includes hundreds of Frenchmen) invaded a Red Crescent clinic and fired tear gas at clinic and fired tear gas into the wards.
The so-called "international community" will undoubtedly condemn the "violence", and the imperialist states and those who established the Zionist ideology – loyal ideology – loyal to the Israeli colonial state- will condemn its disgusting brutality and "confrontations" and will express through the voice of their media observers about the need to ensure "Israel's security".
We must denounce more than ever the "state" of Israel for what it is, a colonial terrorist and fascist "state". We must also denounce the collaboration and cooperation of countries with this fascist zionist colony.
Our solidarity with the heroic Palestinian people must be, more than ever, active and lasting and without fail with its resistance. From besieged Gaza to Hebron, from Nablus to Jenin, from Birzeit to Bethlehem, from Haifa to Jaffa, and from Nazareth to Jerusalem, the resistance is victorious and will prevail!
Algeria has won, Vietnam has won, Palestine will win and triumph!
Freedom for all Palestine, for the return of all Palestinian refugees to their homes and to their lands. Long live Palestine and its capital, Jerusalem.
We will keep marching until all the lands of Palestine are free!
Wolrd March Of Women