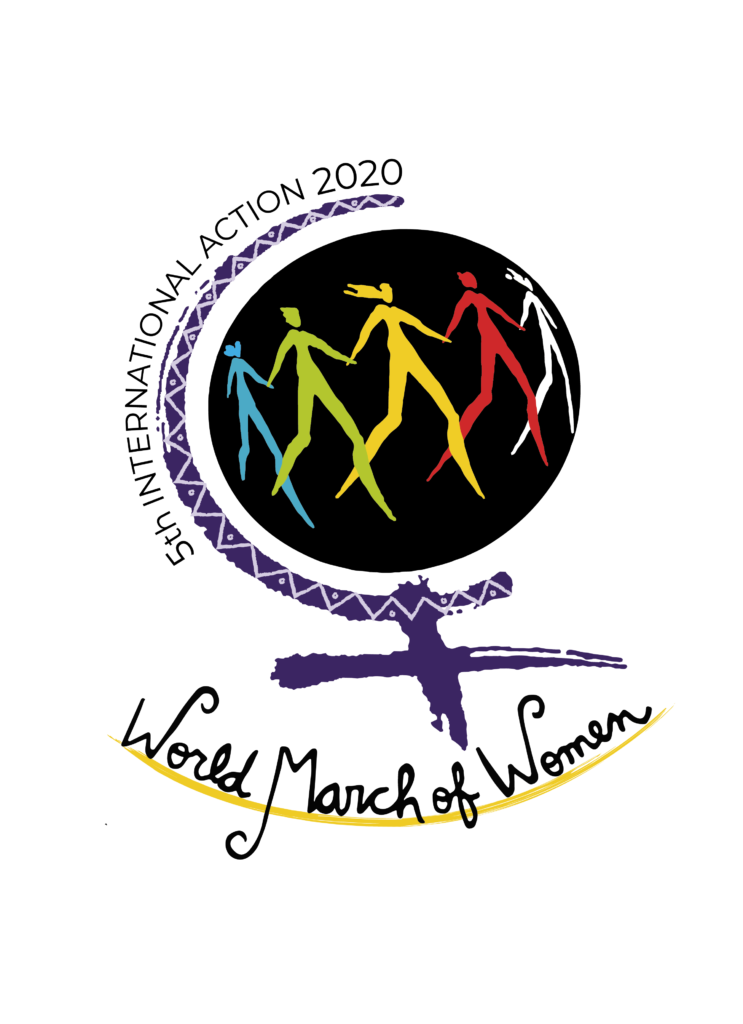 From the World March of Women, we send our voice of protest and repudiation to the Colombian government led by Duque and his repressive police forces who mercilessly attack demonstrators who take to the streets to protest against institutional measures that violate citizens' rights.
We send all our solidarity to the Colombian people, to the women and young people who, overcoming obstacles and exposing their bodies, are facing a repressive and military regime that violates all life guarantees of the population that legitimately exercises the right to protest.
The protests, which began on April 28 by millions of people across the country, started in opposition to a tax reform that sought to add taxes to basic needs and public services that in times of pandemic only make life more precarious and deepen inequalities in the country. As there was no response from the government, the Colombian people decided to continue on a permanent strike.
Although the Colombian government withdrew this reform, the citizens continue to demonstrate because the discontent with so many situations of inequality, privatization of health and education, persecution of social leaders and disrespect for the peace agreement, with assassinations of former leaders who signed those pacts, are evidence of a criminal escalation that is expanding and perpetuating itself in the neo-liberal governments that defend fascist capitalism in Latin America.
In this wave of violence, which has been going on for eight days, 37 people have been murdered, mostly young people; close to a thousand arbitrary detentions are reported, with a high percentage of physical violence by police forces; 21 people with eye damage and 10 women victims of sexual violence. We have seen populations that have been evacuated as a result of polluting gases launched from the air, where women and children suffer the main consequences.
Another situation that impacts citizens in general and national and international human rights observers is that in emergency situations, which are provoked in popular demonstrations, the right to first aid and medical services that are necessary in conditions of extreme gravity must be respected, and these brigades have not been allowed access to provide the human care required by the population.
It is because of all these facts that the World March of Women reaffirms our commitment to justice, the legitimate right to defend life and respect for the demonstrations that cry out for a better and more equitable world.
We stand in solidarity with abused women. The feminist and women's organizations that make up our global movement demand justice for those guilty of these despicable acts and the crimes perpetuated during this period. The international community and human rights institutions cannot remain on the sidelines of deliberate actions by governmental power.
We demand trial and punishment for Duque.
Until all women are free, we will keep marching!
World March Of Women