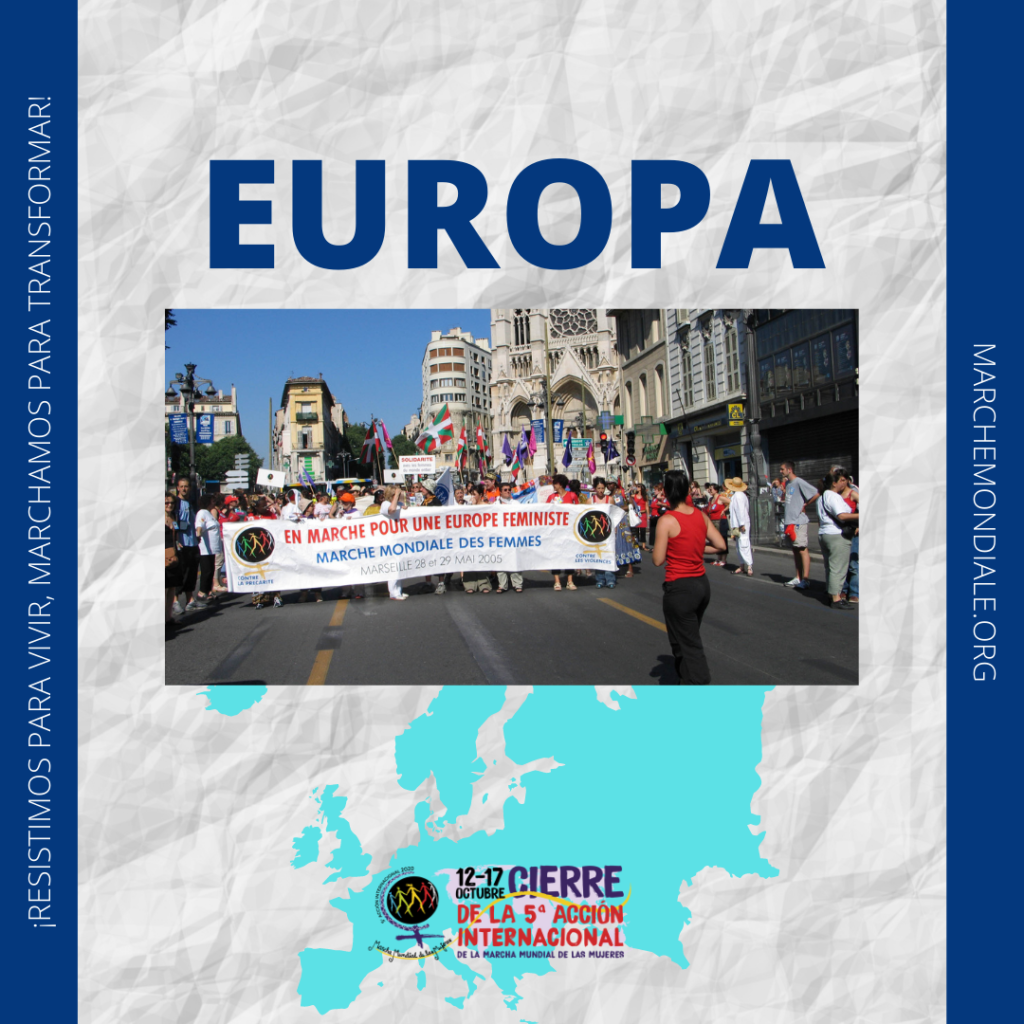 The crisis created by neoliberalism in Europe, the growth of the extreme right and the reaction of movements in the streets — see the MMM Europe regional document.
The Basque country is preparing a mobilization to denounce the transformation carried out by capitalism in bridges — from places to connect people to scenarios of separation, discrimination, exclusion. Against borders and walls!
Turkey promotes a workshop on digitalization and its impact on women's lives and webinar on food sovereignty and feminist agroecology and on resistance to the appropriation of our common goods by transnational corporations.