On 9-11 May 2023, a sub-regional meeting took place in Bali with East-Southeast Asia and Oceania regions.
Within the scope of this three-day meeting, it is aimed to discuss the economic-political situation of women in the countries in the region on the basis of the regional and global context and to take a general picture of the situation of the region.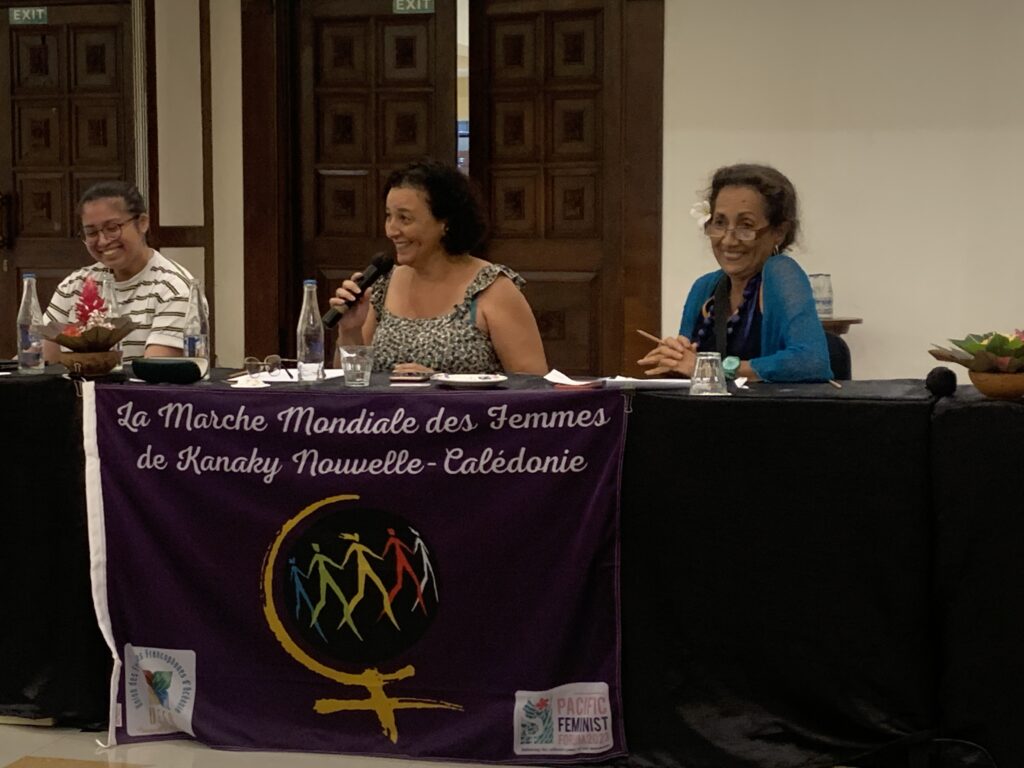 In this context, on the first day of the meeting, discussions and presentations were carried out on the situations of different countries such as New Caledonia, Vanuatu, Guam, Melanesia, Micronesia, Indonesia, Philippines, South Korea in the context of Women and Work, Violence Against Women, Peace, and Demilitarization, Common Goods and Public Services. The day they continued discussions about Sub-regional and regional analysis of the situation for each work area, recommendations for campaigns, and movement-building.
The second day of the meeting will continue with discussions and plans on what can be done about our working areas in the subregion and the region in general and how the region can be strengthened.
Following the meeting, actions will be discussed at the Sub-regional and country levels as part of the International Agenda of the World March of Women. International Coordinator of the WMW, Yıldız Temürkan, will give updates about International Meeting which will be held on October 6- 12, 2023 in Ankara, Turkey. In this framework, preparations for International Meetings and International Action will be discussed at the subregional level.
On the third day of the meeting, it is planned to hold presentations on the topics of Climate Crisis, Militarism, which are very important for the region, and feminist interventions will be discussed in these areas.
The meeting is scheduled to end on May 11 with Synthesis and Closing Remarks.