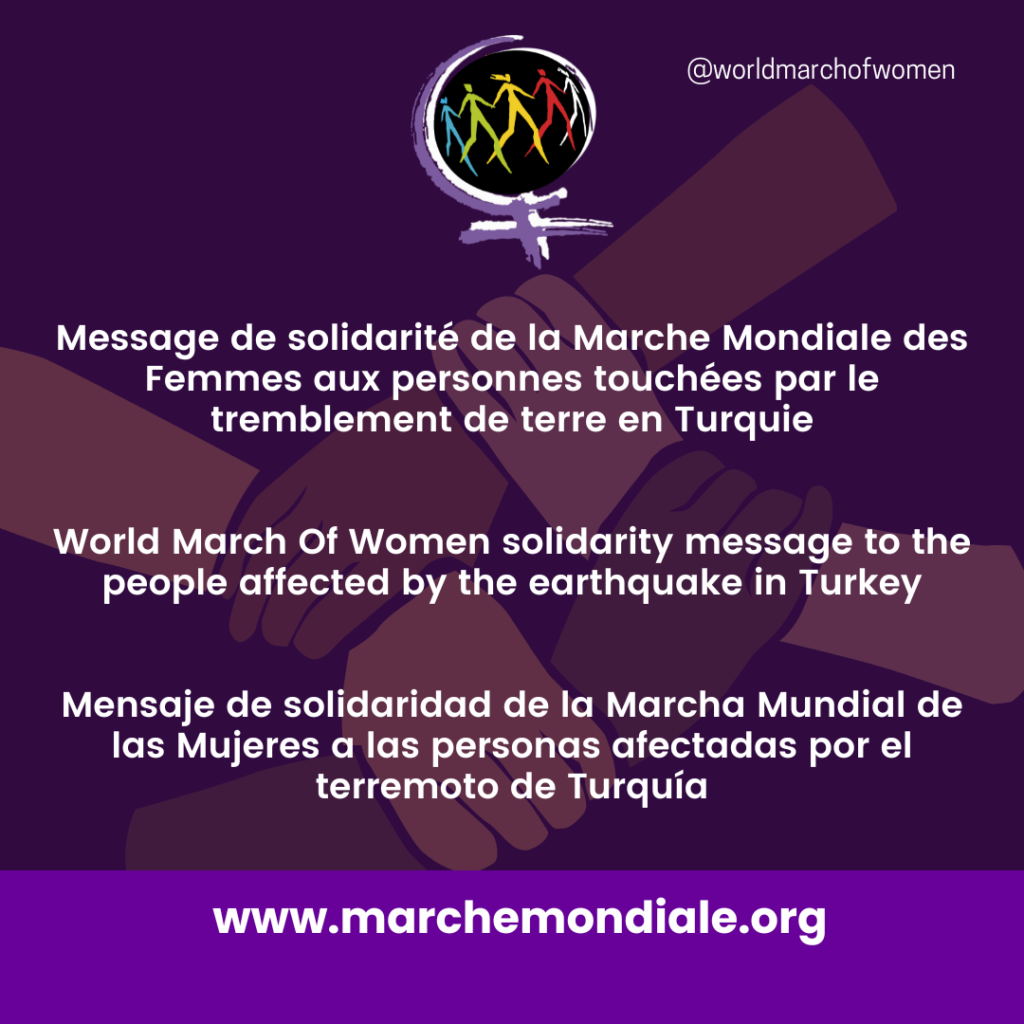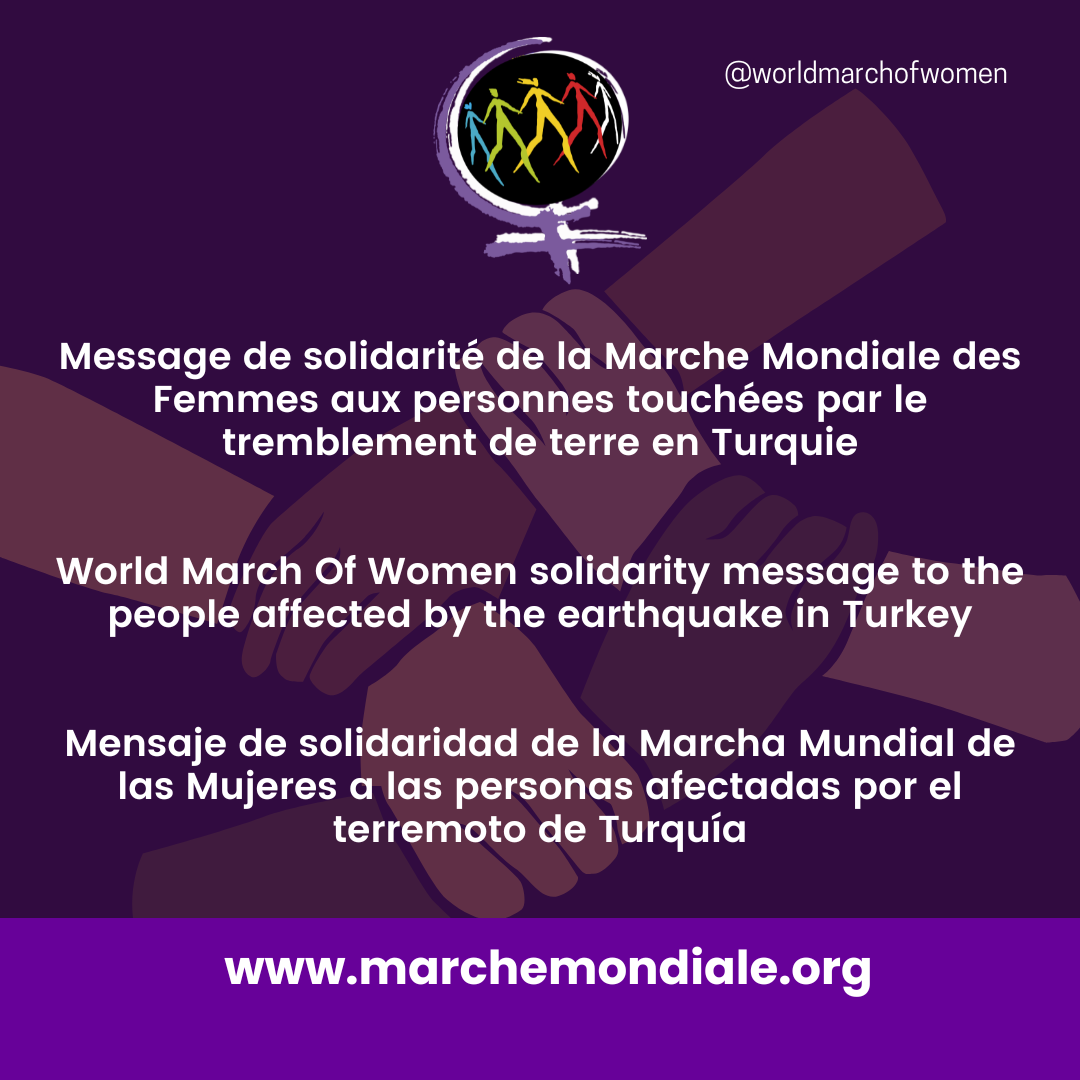 click to download in PDF (French, English, Spanish, Portuguese and Turkish)
The World March of Women has been following the chaotic situation in which the Turkish population finds itself, and also in nearby countries that have been affected by the largest earthquake recorded since 1999.
We are in solidarity with all the bereaved and homeless people who are suffering the consequences of this tragedy. Countries like Lebanon, Egypt, Greece, and Syria were also impacted by the magnitude 7.5 quake. The images and testimonies are shocking.
More than 30,000 people have died in Turkey and Syria since February 6th, when the first tremor struck. We regret to receive the news that a member of MMM Turkey is missing with her husband in the city of Hatay.
Also the concerns raised about the insecurity of the buildings that collapsed within minutes and those buildings that are still at risk of collapsing. Reports that the Turkish government has neglected its responsibility to oversee safety standards in new construction raise the debate about real estate speculation and the dynamics of deep inequalities in large urban centers like Istanbul.
We also express our concern about the lack of international solidarity of some countries in the face of this tragedy, as the geopolitical dynamics of this region are tense, such as the economic blockade of Syria by the United States.
We demand an end to the blockade (lifting of sanctions) to allow humanitarian and logistical aid to reach Syria, because few countries have had the courage to defy the blockade and come to the aid of the victims. We also demand the UN to assume its responsibility within the framework of the Charter, which stipulates the duty of solidarity among peoples, and which governments must put into practice, far from the policy of double standards.
All our solidarity to all the peoples of the region who have suffered this catastrophe, and our support to our sisters in Turkey and a special thought goes to our WMW Turkey sister and her husband who are still missing.
At this moment we unite ourselves to the pain of those who suffer for their dead, missing and without prospects of how to start their lives again. We send all our love and solidarity to our comrades in the International Secretariat of the World March of Women, which today has its headquarters in Ankara, Turkey.
February 14, 2023
World March of Women – Africa
World March of Women – Americas
World March of Women – Asia-Oceania
World March of Women – Europe
World March of Women – Middle East and North Africa (MENA)