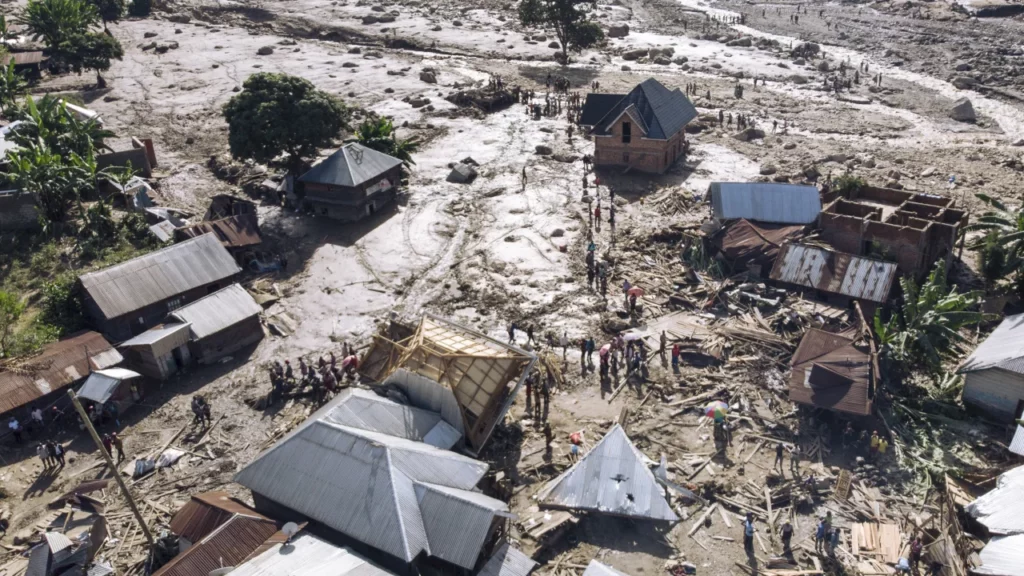 Solidarity to the people of the Democratic Republic of Congo (RDC) affected by floods
In international feminist solidarity we call attention to the situation experienced by the Congolese people. Four hundred and one dead and several wounded is the balance of the recent floods in several villages of the territory of Kalehe, in the province of South Kivu, in the Democratic Republic of Congo (DRC).
The torrential rains that fell between May 2 and 5 on the localities of Bushushu, Chabondo, Luzira and Nyamukubi, in the territory of Kalehe, in the province of South Kivu, caused the death of at least 420 people, a still provisional balance.
Nearly 3,000 families have lost their homes; almost 1,200 children have lost track of their relatives, according to the authorities. Hectares of fields were flooded; numerous waterworks and socio-economic infrastructures were also affected.
It should be noted that this area is often prone to coastal erosion, which exposes the population living along the river, and Congolese authorities recommend relocating the population to protect them.
We denounce the impacts of climate change on territories and their peoples. We denounce the racist and patriarchal capitalism that advances with its strategies of financialization of nature, causing drastic changes in the dynamics of the territories and all their biodiversity!
The World March of Women sends a message of compassion and solidarity to the population, in particular to women affected by the phenomenon of overflowing rivers in this region.