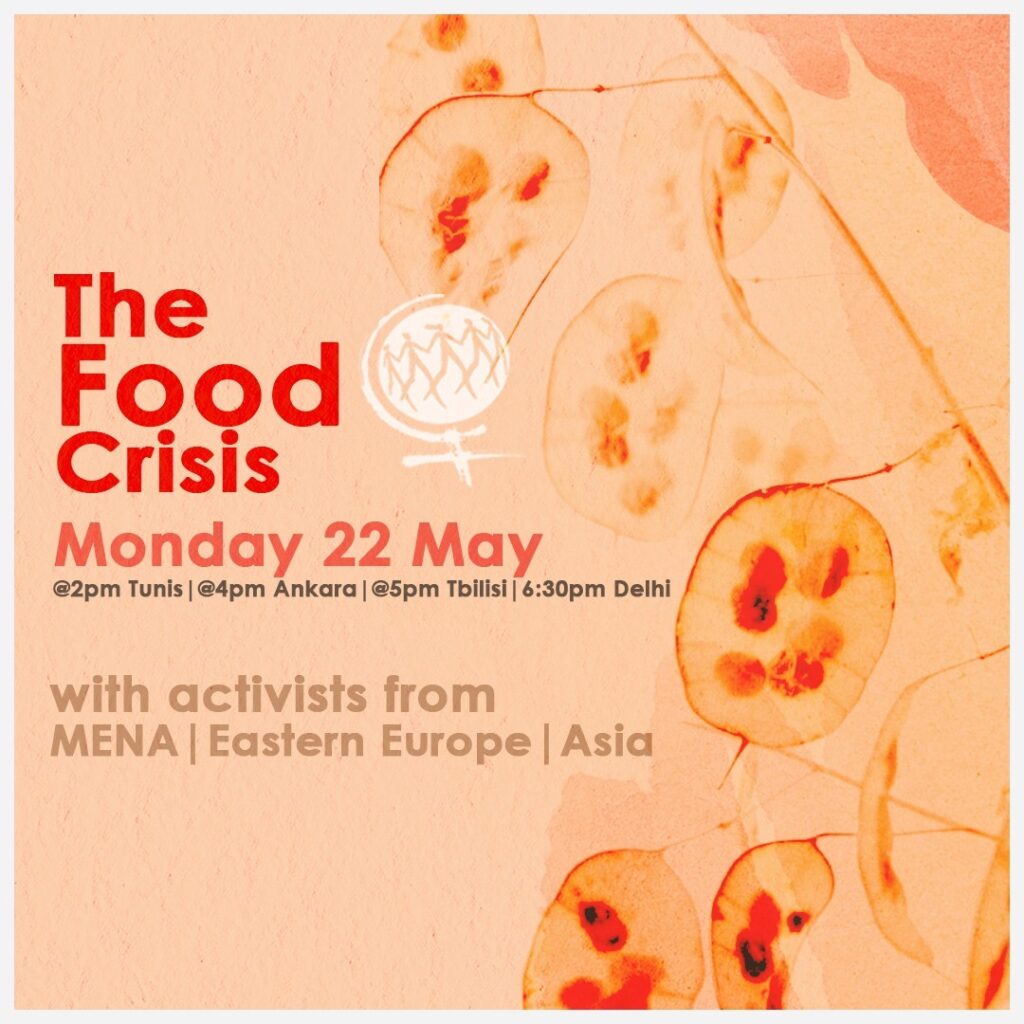 In this webinar we will talk about the land where capitalism has almost infinite possibilities for exploitation and profit. We will collect our trajectory of struggles and alternatives in the defense of food sovereignty, the networks and practices that have produced and maintained food and agricultural activities for thousands of years. We will also discuss the capitalist and patriarchal attacks against peoples, movements, peasant and women's rights. And our tools from feminist economics and our organization.
🌱 In this webinar, participants from the MENA region, Asia, Eastern Europe and Africa will attempt to answer questions about seed harvesting, the current food crisis and agroecology, and give a feminist reading of food sovereignty.
🎥 It will also be the launch of a special video with Capire Portal that recaptures our feminist struggle for food sovereignty!
With Interpretation in English, Spanish and French
Register in advance for the webinar:
https://bit.ly/42QLj6o
After registering, you will receive a confirmation email containing information about joining the meeting.
May 22, 2023
09:00 Quebec
10:00 Brazil
14:00 Tunis
16:00 Ankara
17:00 Tiflis
18:30 Delhi
Or check the schedule for your region here:
https://24timezones.com/