Today, the World March of Women received terrible news while we are together about to start our 13th International Meeting in Ankara, Turkey.
Nalú Faria, our regional coordinator and lifelong activist in Brazil, has left us after a hard battle to remain with us fighting for the rights of women and peoples in the world.
We became more feminists together with Nalú. She accompanied us many times on our marches and we are sure that she will always continue to accompany us. Her legacy is a decisive and fundamental contribution for building unity within social movements, as a creator of strategies and the articulation of women on the continent.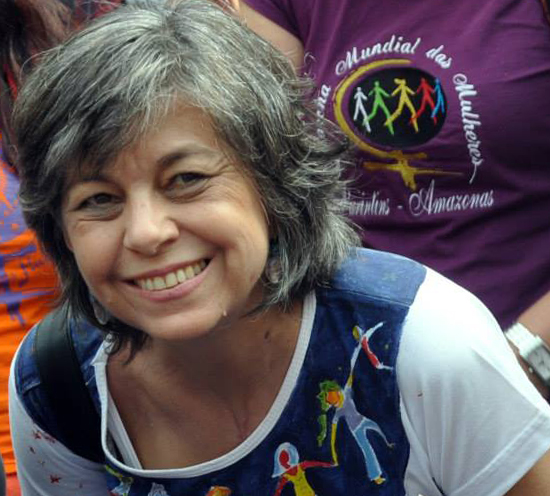 Nalú managed to integrate the political proposal of feminist economy, care and sustainability of life in the construction of class and popular feminism, and also in the political training programs at the Berta Cáceres Feminist International school.
Her words are a living letter in each of our bodies, in each of our interventions. Her light is not extinguished with her body. Her light will accompany us and illuminate the future that we dream of, plan and make come true every time we meet, create and implement our proposals.
Today we say goodbye to a body, we are sad, but we are also very proud to have had a friend, a partner, a sister, a great teacher like Nalú, and we will continue fighting and resisting to preserve her legacy.
Thank you, until victory always, dear Nalú
We will keep on the march, until we are all free!