Here is the declaration of the 13th International Meeting of the WMW which was held in Ankara, Turkey in October, 2023.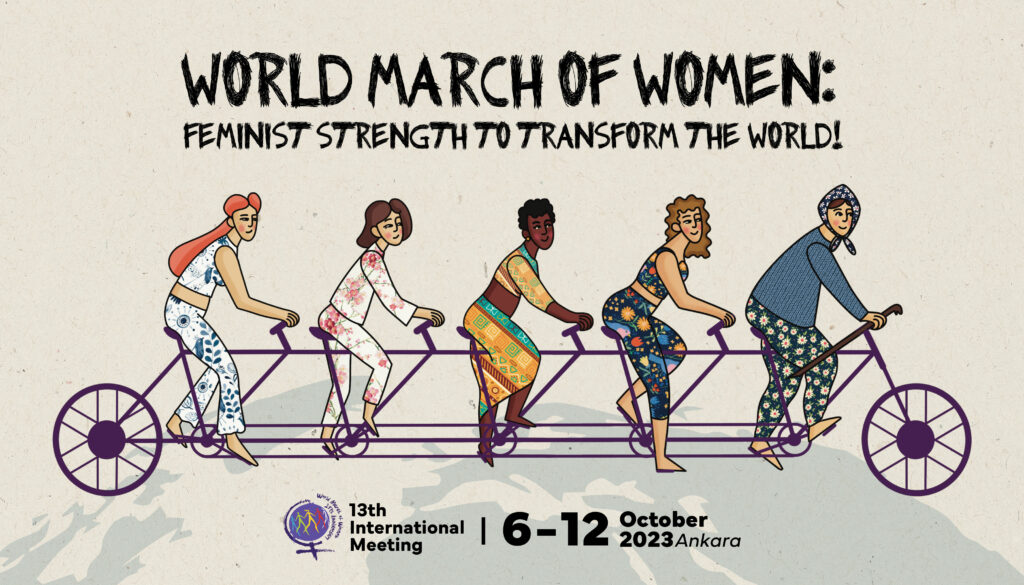 Bread and Roses…
Bread to bring an end to women's hunger and roses to allow them to live peaceful, happy lives. That's the slogan that our march was founded under 25 years ago.
At our 13th International Meeting, we celebrate our history and the fact that more young women and new countries are joining the WMW each year.
Although we are deeply saddened by the terrible news of the loss of our friend, sister, and teacher, Nalu Faria from the Americas, and despite the declaration of war against the Palestinian people issued by the genocidal state of Israel, the invasion of Haiti, the burden of conflict in Africa, the consequences of the climate crisis in Oceania and Asia, the blockades and struggles for grassroots democracy in the Americas and the diverse forms of war occurring around the world, we embarked on a process of meetings, discussions and collective construction because coming together to continue our struggle with joy and sisterly solidarity is our most powerful revenge.
Our contextual analysis highlighted the systemic crisis is global, expressed in the bodies of women and on our territories through the increasing looting and loss of rights; that the climate crisis as well as the environmental crisis – which manifests itself through the poisoning of the earth, air, and water- causes as many victims as wars."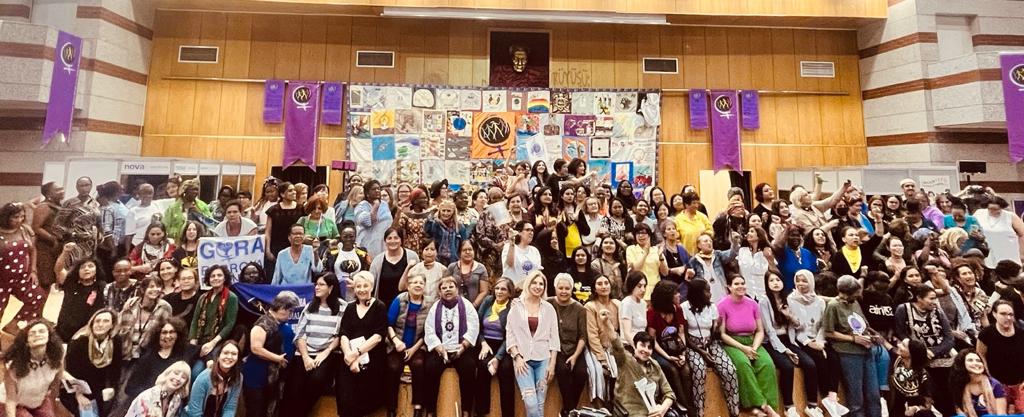 We march against war and capitalism and for popular sovereignty and good living (buen vivir).
Our approach to good living is based on its traditional meaning, which associates it with a collective, community life in harmony with the natural world.
Achieving good living for everyone around the world is one of the objectives of our proposal for a feminist economy.
We aim to build popular sovereignty over our territories, energy resources, economies, and cultures.
More than ever before, we acknowledge that our movement must take to the streets to express itself and that it is preparing to celebrate its 25th anniversary and to tackle the next 25 years through ongoing grassroots feminist political training and communication.
We reaffirm our movement as a grassroots feminist, anti-capitalist, anti-imperialist, anti-racist, anti-colonial and anti-heteronormative movement so we will strive to keep growing and adapting our actions and thoughts to the current context. 
We will continue to march against war and capitalism and for popular sovereignty and good living.
You can watch our animation for the 13th International Meeting via this link :