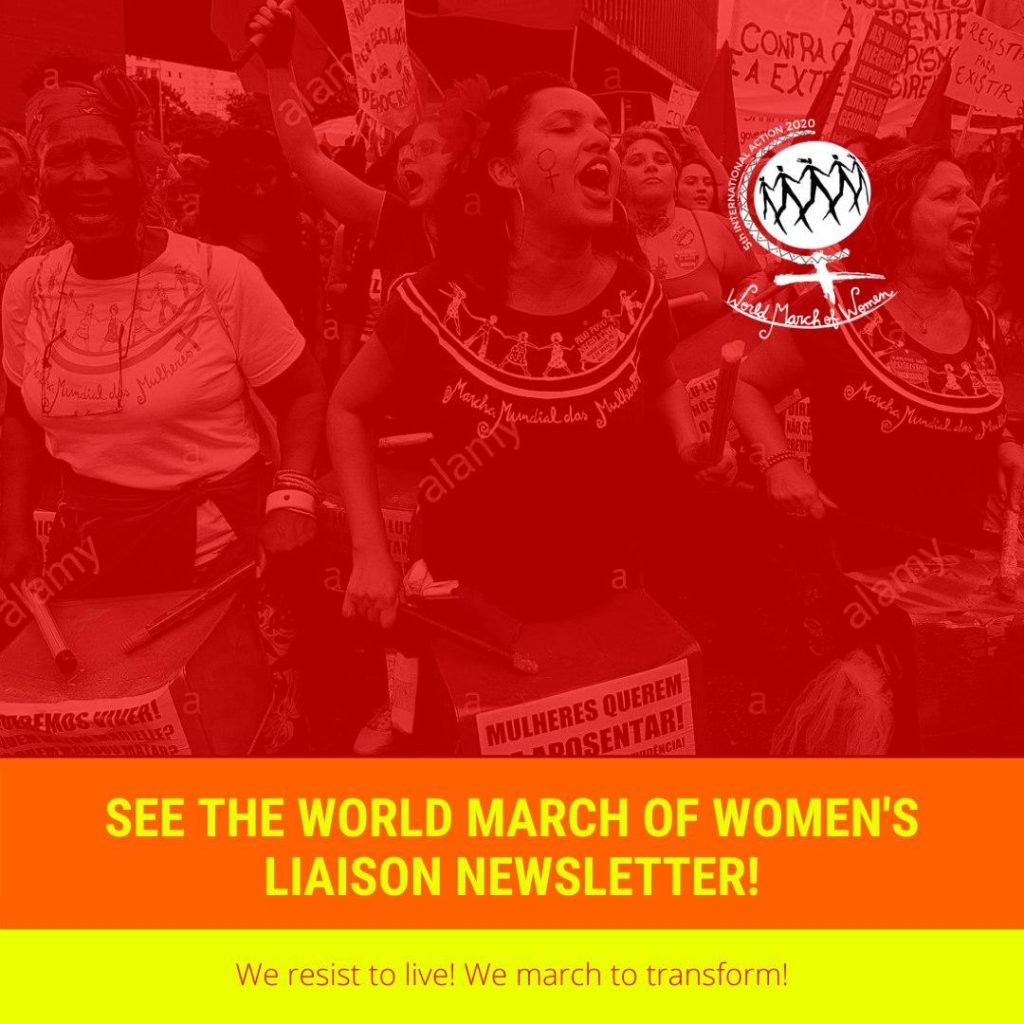 The Liaison Newsletter provides information on the activities of the World March of Women in all regions since April, when we celebrated the 24 hours of feminist solidarity against the power and impunity of transnational organizations.
At this moment, we are starting to prepare the closing of the 5th International Action, launched on March 8th, under the slogan We resist to live, we march to transform! Our newsletter tells how this process of collective mobilization and reflection will culminate in another 24 hours of Feminist Solidarity on October 17. We will present our alternatives to hetero-patriarchal, colonial and racist capitalism. Once again we will denounce the actions of transnational corporations and the impacts of their actions on our bodies, territories and lives, such as migrations and its consequences.
We also bring news from Africa, Europe, the Middle East and text on our alternatives to build a feminist and popular communication, with experiences shared by our sisters from the Americas. We bring texts on the feminist defence of food sovereignty by means of the peasant agro-ecological agriculture. And the positions of the March in alliance with the anti-imperialist and ecological movements.