As a start of the international activities of 2023, the World March of Women is organizing a webinar series on "Crises & Feminist Alternatives, 2023". 
As capitalism entered the crisis, it began to restrict and narrow our lives more and more all over the world. Today's crises, while determining every aspect of life, from home to work; from education to health, it is women who suffer the most from this situation. In this series, which will start on the 21st of January 2023, we will discuss the local and global reflections on the crisis and feminist resistance tools and alternatives created by grassroots movements with the aim of proposing a collective reflection denouncing the systematic crisis of capitalism and to present our alternatives built in struggles. 
Our webinars will be translated into English, French, Spanish, and Turkish. 
You can register here:
*Registration:
https://us06web.zoom.us/meeting/register/tZUqdOmqrTwvGdPa–MzEv4dVVbDv04L8ULE
For more information: info@marchemondiale.org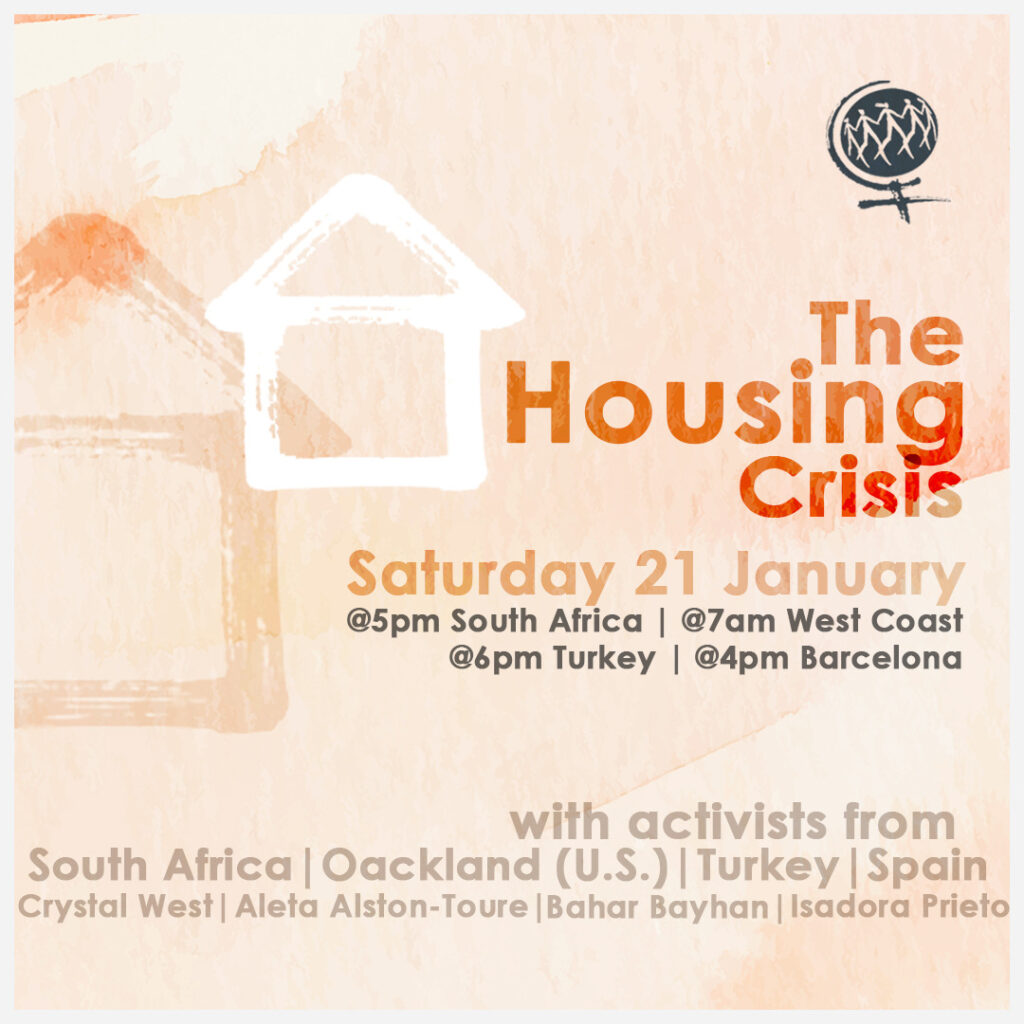 Our first webinar will be held on the 21st of January, "The Housing Crisis." As the economic crisis hits more shores, the housing crisis is one of its worst generated results. In this webinar, movements from South Africa, the U.S., Turkey, and Spain will join us in a discussion about the local repercussions of the crisis, as well as the grassroots movement's resistance tools and local dynamics of dissent, with a  special lens on women's situation and participation in this process. We will hear contributions from U.S.: Aleta Alston-Toure, from Turkey: Bahar Bayhan, from Barcelona: Isadora Prieto, and from South Africa: Crystal West.