We mourn the death of Tunisian feminist trade union activist Dr. Ahlam Belhaj, Former president of the Tunisian Association of Democratic Women and member of WMW.
Belhadj led a march of thousands of women against President Zine El Abidine Ben Ali during the 2011 Tunisian Revolution. She was the 2012 winner of the Simone de Beauvoir Prize.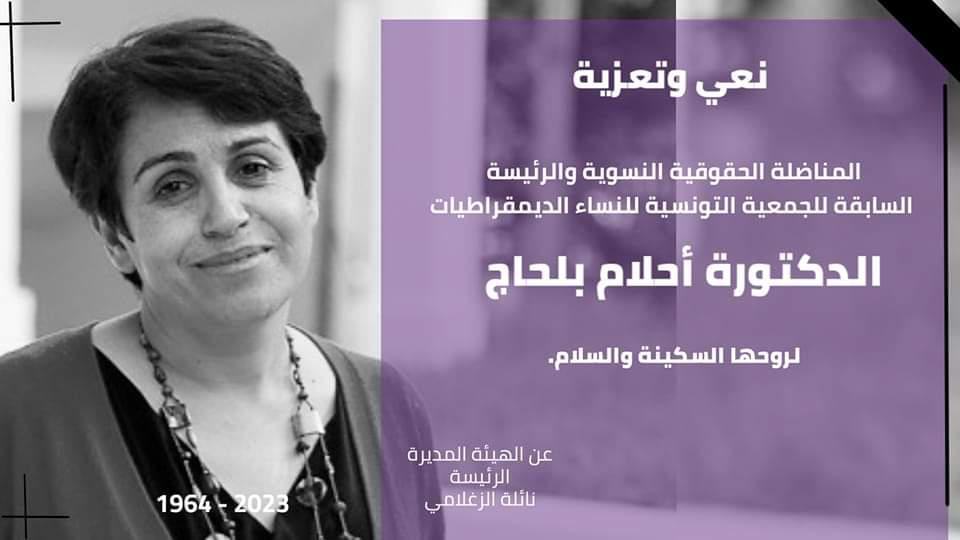 She was known for her struggle for democracy and women's rights in Tunisia never stopped fighting despite her illness and became one of the most important feminist voices in her country.
We offer our sincere condolences to all feminist organizations in Tunisia and the world for the death of the Tunisian feminist and political struggle icon, who fought throughout her life for women's rights and achieving justice and dignity for women.
Condolences to our Tunisian sisters and friends.
We resist to live, we march to transform!