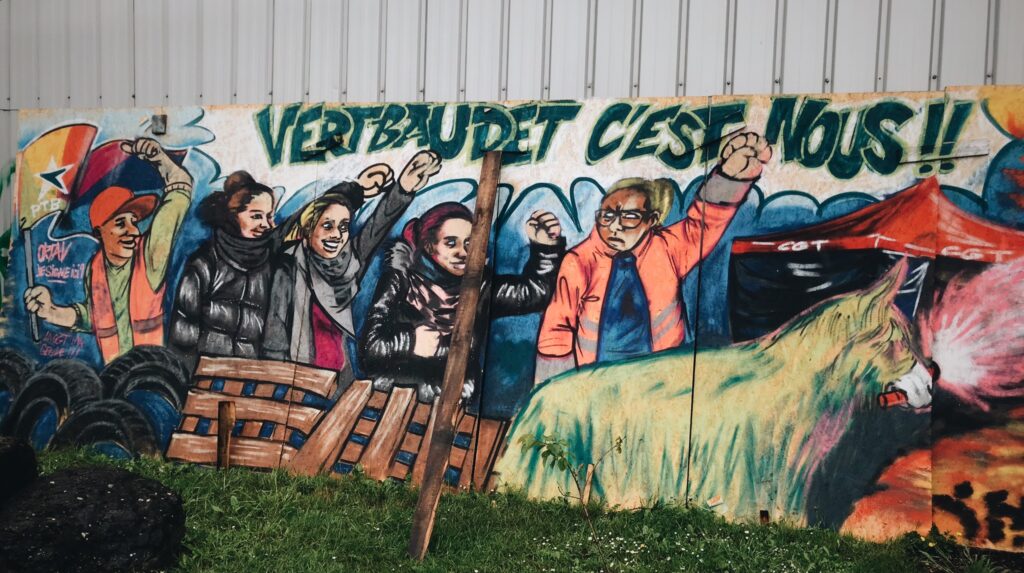 Since March 20, 2023, seventy-two women workers at the Verbaudet factory in northern France have been on strike to fight for dignified jobs and wages. For many of them, this was their first experience of strike action, and they represent a third of the factory's all-female workforce. Many of these workers have worked in the factory for over 20 years and have been forced to work for minimum wage. Their demands were: wage increases, an end to the terrible working conditions, and the sexist culture in the factory.
Verbaudet is a French brand present in many countries, well known to mothers as the number one company for baby and children's clothes/products.
To intimidate and repress the striking workers, the prefecture and the state sent police to the picket line, workplaces were looted, and many union representatives were attacked.
After two and a half months on strike, on Friday 2nd, the strikers ended their long and hard-fought strike, waged with courage and solidarity. They wrested from the shareholders a general pay rise, the hiring of 30 new employees, and a guarantee that no disciplinary action would be taken against former strikers.
The strikers could stand up to Verbaudet and its violence; the general contempt and the state violence there reassured the multinational. The strikers: "It was a tough fight, but there are signs that we have opened a door for the workers of this country. The best way to celebrate our victory is to break down that door, to win everywhere".
Transnational corporations have acquired new dimensions over time by developing new strategies for their growth and functioning. As such, they are increasingly responsible for deepening the conflict between capital and labor and jeopardizing the ability of individuals and communities to reproduce life by creating a genuine dispute between capital and life. Transnational corporations play a fundamental role in these conflicts because they can simultaneously exploit our labor, homeland, body, and nature.
The unprecedented victory of the Vertbaudet Strike is a significant achievement and milestone in our feminist struggle against transnational corporations. The triumph of the Verbaudet workers has again demonstrated the transformative power of resistance to millions of women worldwide who work in low-paid, menial, degrading jobs and face sexist and abusive management.
As militants of the World March of Women, we greet the strikers of the Vertbaudet Strike in solidarity.
We will keep marching until we are all free from the violence of corporate power!