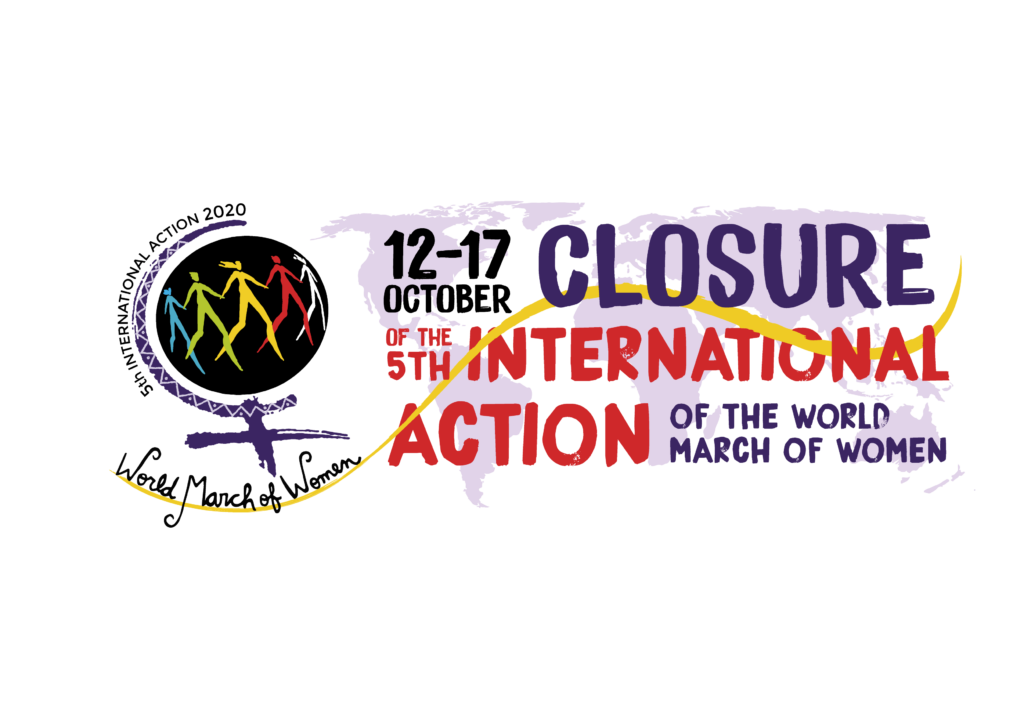 At this moment, countries and territories where the World March of Women is organized hold discussions and workshops to contribute to the closing statement of the 5th International Action. In the closing week, we will disseminate the platform of the 5th International Action, with our alternatives to the capitalist hetero-patriarchal, racist, colonial system.
We do not want to go back to what was called "normal". We need a fair recovery from the economic and pandemic crisis, a recovery based on solidarity and that addresses the systemic causes of these crisis. At the end of the 5th International Action, we will prioritize the issue of feminist alternatives, from the point of view of the feminist economy, and the responses that we have been building for years in our struggles and territories.
We demonstrate against the power and impunity of transnational corporations. Transnational corporations accumulate more resources today than many countries and their owners got even richer during pandemic times. Corporate power has many instruments at its disposal to put states and their resources at the service of profit and not of people's lives, such as trade and "investment" treaties and "aid" programs that put States in debt and condition their policies. We resist the financialization and the precariousness of life, we are betting on strengthening the real economy. We are marching to transform models of organization of work into ways of producing life with equality, rights and dignity.
We denounce the causes and consequences of migration. We denouce the role of the arms industry in the continuation of conflicts and militarisation and in the manipulation of government policies to this end, as well as governments and transnational companies who profit economically from conflict (control of natural resources – petrol, water, minerals, among others) on their own territory or on others' territories. We denounce racism, lack of security and exploitation through precarious work that migrant women face. We defend the right of self-determination of peoples and we march in internationalist solidarity.
Anchored in our feminist experience of struggle and rebellion, we confront the capital's authoritarian and reactionary surge: we resist to live! From our practices, utopias and hopes, we march to transform!