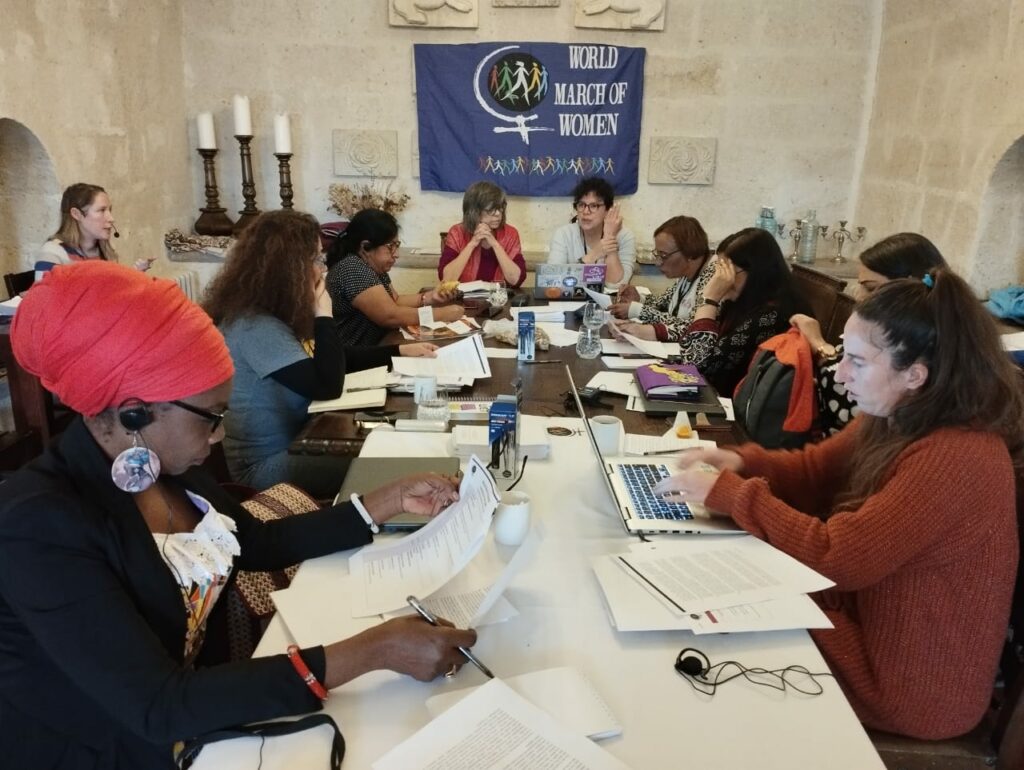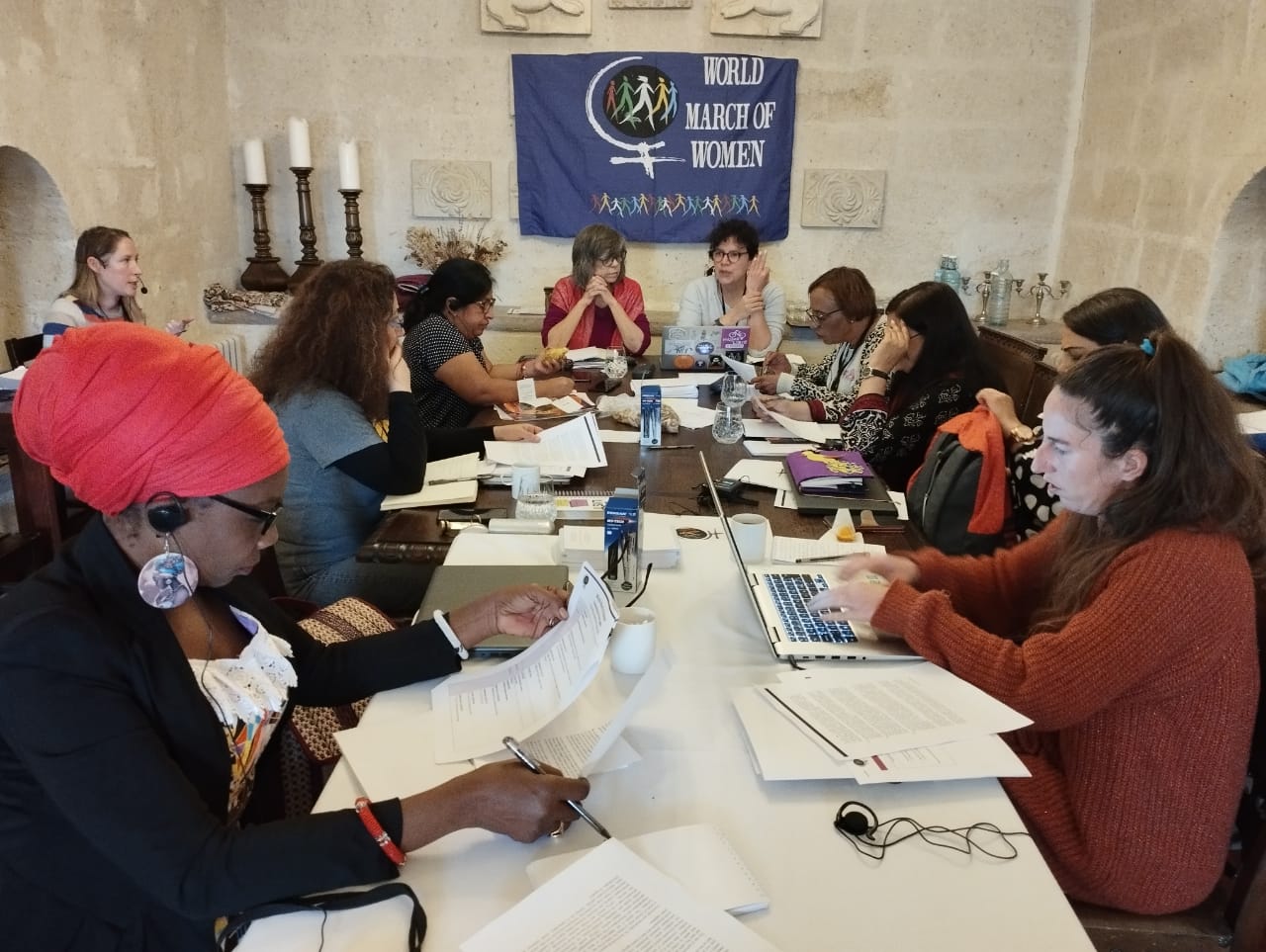 Yesterday, May 7, began in Turkey the face-to-face meeting with the members of the International Committee (IC) of the World March of Women representing the five regions in which we are present: Africa, Americas, Asia, Europe, MENA – Middle East and North Africa.
This is the first face-to-face meeting since the pandemic began and the first meeting of the new Secretariat (IS) and International Committee elected during the 12th international meeting, in October 2021.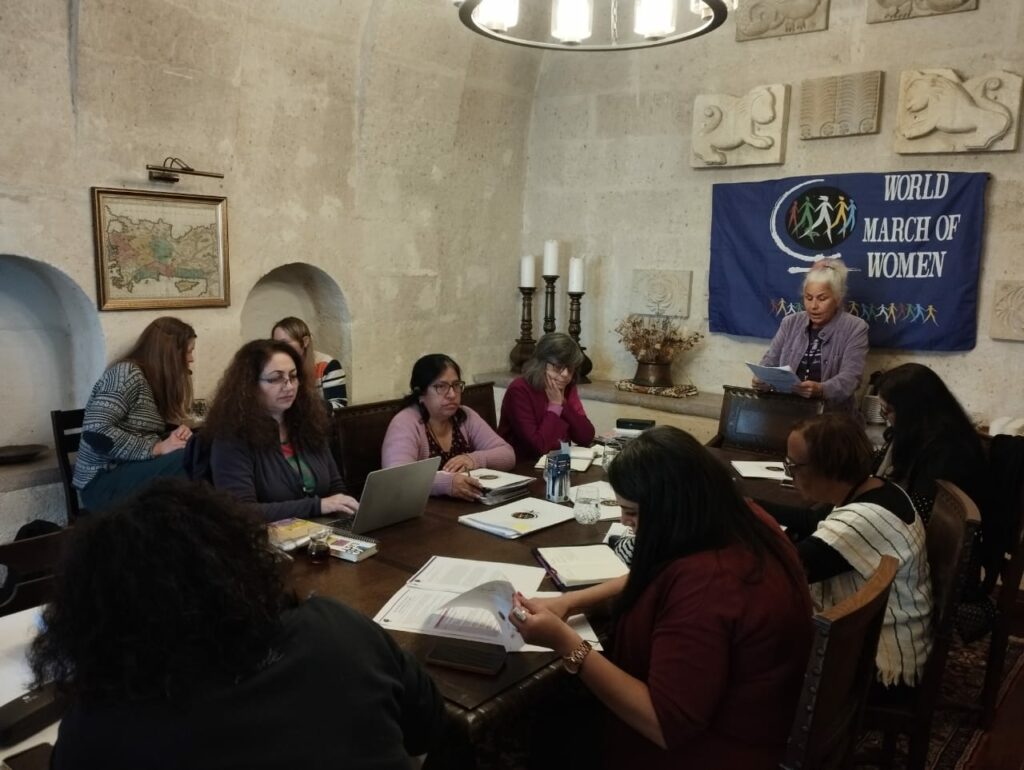 Present are members Sofia Ngalapi (Tanzania) from the Africa region, Nalu Faria (Brazil) and Tita Godinez (Guatemala) from the Americas region, Bushra Khaliq (Pakistan) from the Asia-Oceania region, Luciana Alfaro and Garazi Roienetxea(Euskal Herria) from the Europe region, Ruba Odeh (Palestine) and Naama Nsiri (Tunisia) from the MENA region, and SI members Yıldız Temürtürkan, Pinar Yüksek and Mariami Gaprindashvili (Turkey) and Natalia Blanco (Brazil).
The meeting activities started with a welcome and a brief contextualization by Gülser Kayır, representing the National Coordination of Turkey.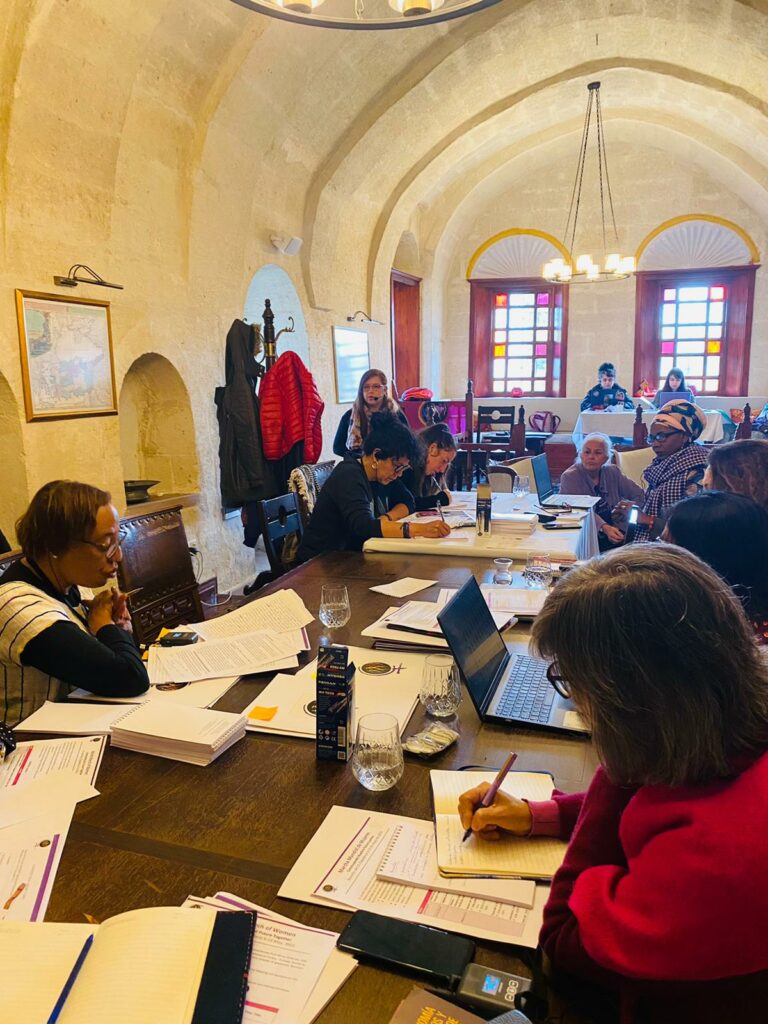 Over the next few days, until May 12, the IC will discuss and identify the challenges and proposals of women in struggle in the territories from the national, regional and international contexts; evaluation of our latest actions and discussion of a work plan to strengthen the NCs linking to an international feminist agenda, antisystemic and in solidarity. To this respect, the International Committee also takes up the reflections and demands identified during the 12th International Meeting, held virtually in October 2021.
Recall here the notes produced during the 12th international meeting in October 2021
We live under an even more aggressive neoliberal offensive and more than ever we have the challenge to recover our accumulations and processes of struggles in order to build our visions and political bets, to strengthen and build alliances.
Recall here the text of the declaration of the 12th international meeting.